Αίνος Ι Ainos Mt.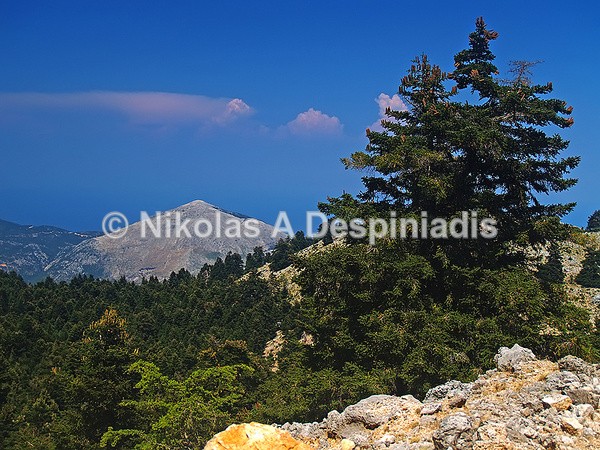 Ο Αίνος είναι το ψηλότερο βουνό της Κεφαλονιάς και όλων των Ιονίων νήσων. Η ψηλότερη κορυφή του, ο Μέγας Σωρός φτάνει τα 1628μ. Σε μεγάλο μέρος καλύπτεται από Κεφαλληνιακή ελάτη (Abies Cephalonica). Το σκούρο χρώμα των ελάτων ήταν ο λόγος που το ονόμασαν οι Ενετοί Monte Negro.

High on the mountain of Ainos with view to Sami. The mountain of Ainos is the highest in the kefalonia island. The highest peak is "Megas Soros" 1628m. A big part of the mountain is covered with Abies Cephalonica trees, a species of tree that is endemic in Greece.
Ψηλά στον Αίνο με θέα τη Σάμη.