Amanita Muscaria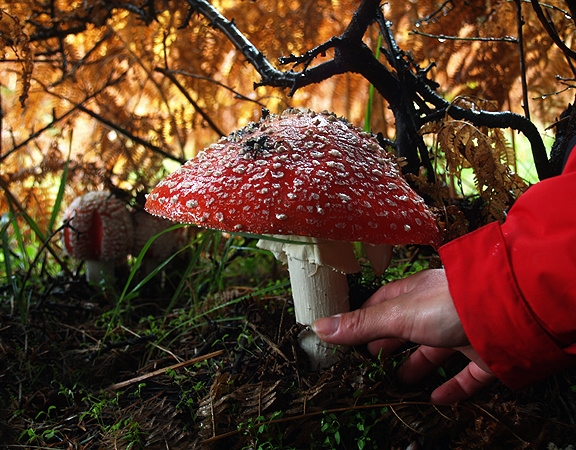 Info from Wikipedia, the free encyclopedia.

Αμανίτης ο Μυγοκτόνος ή "Τρελομανίταρο". Δηλητηριώδες μανιτάρι, γνωστό για τις ψυχοτρόπες ιδιότητές του. Στη παρούσα φωτογραφία το χέρι χρησιμοποιήθηκε μόνο ως μέτρο σύγκρισης, ποτέ μη κόβετε αυτό το μανιτάρι.
Amanita Muscaria, commonly known as the fly agaric or fly Amanita is a poisonous and psychoactive basidiomycete fungus. Victims of Amanita muscaria poisoning are generally either young children or people ingesting it for a hallucinogenic experience. About 1 g (0.04 oz) of A. muscaria or 50-100 mg ibotenic acid is considered a toxic dose. In this photo the hand was used in order to show the size of the mushroom. Never pick up this fungus!
Comments
By Sativa:
To ψάχνω απεγνωσμένα...