Athens by heavy storm I Αθήνα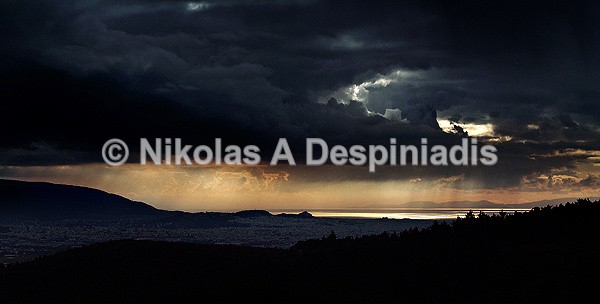 Το κλεινόν άστυ λίγο πρίν το ξέσπασμα καταιγίδας. Διακρίνονται το μνημείο του φιλοπάππου, ο Παρθενώνας, ο λόφος του Λυκαβητού και η Σαλαμίνα πέρα από τη θάλασσα.
Athens under heavy storm. Filopapou monument, the Parthenon and the Lykavitos hill are into view as well as the island of salamis over the sea. Athens, Attica, Greece.