Digitalis Ferruginea (Rusty Foxglove)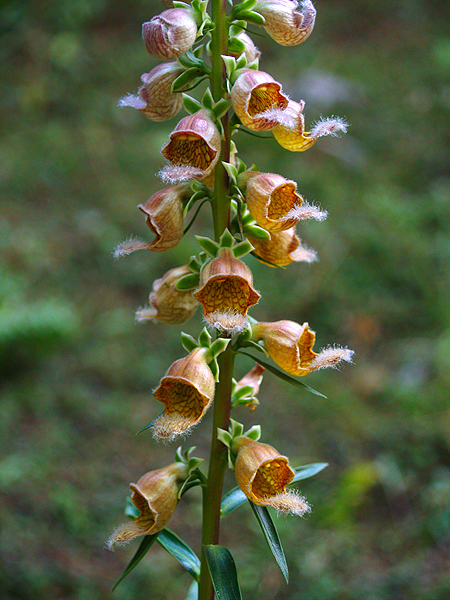 Μια δακτυλίτιδα (Digitalis Ferruginea) στην Οίτη.
Ανθίζει τον Ιούλιο αλλά μπορεί να βρεθεί ανθισμένη από τον Ιούνιο μέχρι τον Αύγουστο. Οι σπόροι της ωριμάζουν το Σεπτέμβριο. Τα λουλούδια είναι ερμαφρόδιτα και επικονιάζεται από μέλισσες. Τα φύλλα είναι καρδιοτονικά. Όλο το φυτό είναι δηλητηριώδες και μπορεί να επιφέρει το θάνατο.
A Digitalis Ferruginea plant in Oiti mountain.
It is in flower in July, and the seeds ripen in September. The flowers are hermaphrodite (have both male and female organs) and are pollinated by Bees. The leaves are cardiac, stimulant and tonic. They are often used in the treatment of certain heart complaints.
Links / References
http://www.pfaf.org/user/Plant.aspx?LatinName=Digitalis%20ferruginea