Monte Stuffe Ι Πεντεσκούφι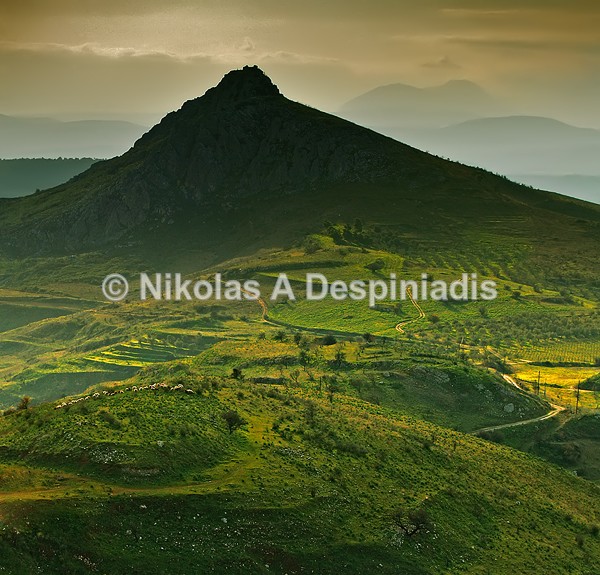 Θέα από το κάστρο της Ακροκορίνθου στο Πεντεσκούφι. Το μικρό κάστρο στη κορυφή του λόφου κατασκευάστηκε από τους φράγκους κατά τη διάρκεια της πολιορκείας της Ακροκορίνθου. Υστερα από πέντε χρόνια πολιορκείας, το 1210 η Ακροκόρινθος έπεσε στα χέρια του Όθωνα ντε λα ρός και του Γοδεφρείγου Α' Βιλλεαρδουϊνου. Κόρινθος, Πελοπόννησος.
View to Monte Stuffe or Penteskouphi from the castle of Acrocorinthos. The little castle found on the top of mount penteskoufi was built by the franks during their seige of the Acrocorinthos castle. In 1210, after a five-year siege, the Acrocorinth was captured by Otto de la Roche and Geoffroy de Villehardouin, and was incorporated in the Frankish principate of Achaea. Corinth, Peloponesse, Greece.